What is Garnet Sand?
Garnet is the name used for a large group of rock-forming minerals. These minerals share a common crystal structure and a generalized chemical composition of X3Y2(SiO4)3. In that composition, "X" can be Ca, Mg, Fe2+ or Mn2+, and "Y" can be Al, Fe3+, Mn3+, V3+ or Cr3+.
These minerals are found throughout the world in metamorphic, igneous, and sedimentary rocks. Most garnet found near Earth's surface forms when a sedimentary rock with a high aluminum content, such as shale, is subjected to heat and pressure intense enough to produce schist or gneiss. Garnet is also found in the rocks of contact metamorphism, subsurface magma chambers, lava flows, deep-source volcanic eruptions, and the soils and sediments formed when garnet-bearing rocks are weathered and eroded.
Most people associate the word "garnet" with a red gemstone; however, they are often surprised to learn that garnet occurs in many other colors and has many other uses. In the United States, the major industrial uses of garnet in 2012 were waterjet cutting (35%), abrasive blasting media (30%), water filtration granules (20%), and abrasive powders (10%).
Application Of Garnet :
They are used in waterjet cutting, "sand" blasting, sandpaper, water filtration, and a number of other uses. Almandine is the hardest garnet and also the most abundant. It is the garnet of choice for most abrasive applications.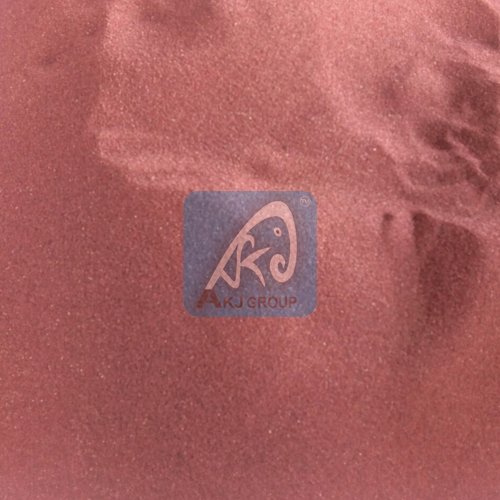 Garnet Sand For Sand Blasting : In the process of surface preparation, Super Garnet is blasted on to the surface of the steel with the use of high pressure compressed air. This process creates a profile, which in turn helps in extending the life of the coating. Super Garnet is the prescribed abrasive for oil companies, petrochemical tankworks, offshore platforms, pipelines, heavy equipment repair, industrial parts cleaning and ship building companies.
Garnet Sand For Water Jet Cutting : It is one of the latest and fast growing cutting technologies employed by steel companies to cut metals accurately and precisely. Owing to its faster productivity, non-heat generating advantages and lower cost, it is popular in the USA and Europe. Super Garnet is the only abrasive that can be used in waterjet cutting machines, widely used in cutting of marble, granite, artificial stones, concrete, aluminum, titanium, high strength steel and steel bridge decking, automotive glass, textiles, corrugated box board, plastic laminates, aerospace composites, etc.,
Garnet For Abrasive : Garnet granules are also used in abrasive blasting (commonly known as "sand blasting"). In these processes, a tool propels a stream of abrasive granules (also known as "media") against a surface using a highly pressurized fluid (usually air or water) as a propellant. Abrasive blasting is done in order to smooth, clean, or remove oxidation products from metals, brick, stone, and other materials. It is usually much faster than sanding by hand or with a sanding machine. It can clean small and intricate surfaces that other cleaning methods would miss. Abrasives of various hardnesses can be used to clean a surface of greater hardness, without damaging the surface. it is used in high-quality coated and bonded abrasives such as abrasive papers, clothes, wheels, etc.,
Garnet Powder For Polish : Garnet should be used to Coarse polishing. Micronised form of Super Garnet is used for polishing glass face plates of televisions, computer monitors and optical glasses. Polishing and Precision Finishing of high pressure valves and for artistic engraving or matting of surfaces such as glass, marble, granite, etc.
Garment Sand For Water Treatment/water Filtration : Because Of Its Unique Grain Structure, Our Product Is Also Used As A Filtering Media In Water Treatment Facilities.
Garnet As Gemstone : Garnet has been used as a gemstone for over 5000 years. It has been found in the jewelry of many Egyptian burials and was the most popular gemstone of Ancient Rome. It is a beautiful gem that is usually sold without treatment of any kind. It is also durable and common enough that it can be used in jewelry at a relatively low cost.
For stone washing of denim fabrics, Super Garnet provides only fading of dye without damaging the cloth or stitching.
Used in Industrial Flooring for its anti-skid properties.
Super Garnet also finds wide-ranging applications in several industries which has a preferential acceptance.  
Analysis Test Report Of Garnet
| | |
| --- | --- |
| Particulars | % |
| Fe2o3 | 32±2 |
| Al2O3 | 26±1 |
| MgO | 1±.5 |
| TiO2 | .2±.06 |
| SiO2 | 38±1 |
| CaO | 1.75±.5 |